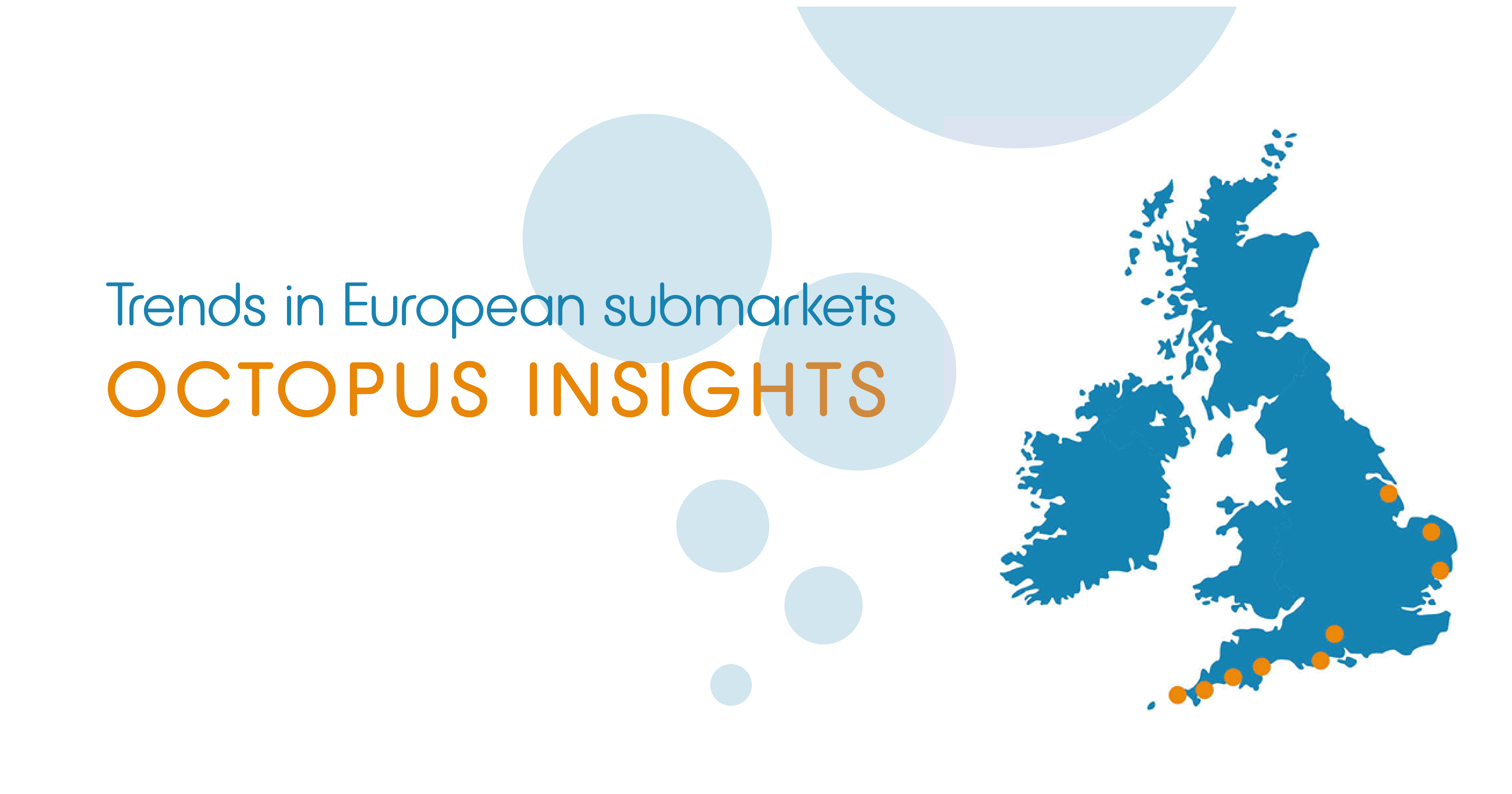 Insights into the UK Staycation market trends
Did you know?

9 out of 10 of the top performing submarkets across Europe last year were in the UK...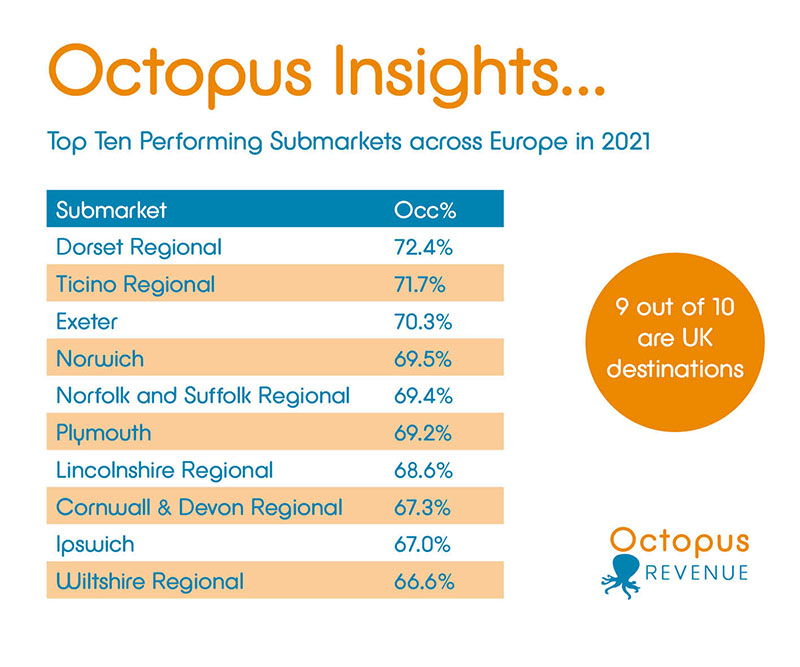 When main markets are full, submarkets can benefit from strong demand. We can see these areas are coastal regions telling us this is prime time for the UK staycation market. What we can't see is; how many of these properties inadvertently ran at reduced capacity last year, due to social distancing measures, labour shortages and challenges with supply chain, and therefore still opportunity for 2022.
These regions have outperformed a lot of European submarkets in terms of occupancy - with that in mind, what are you doing to continue to attract the staycation market in 2022?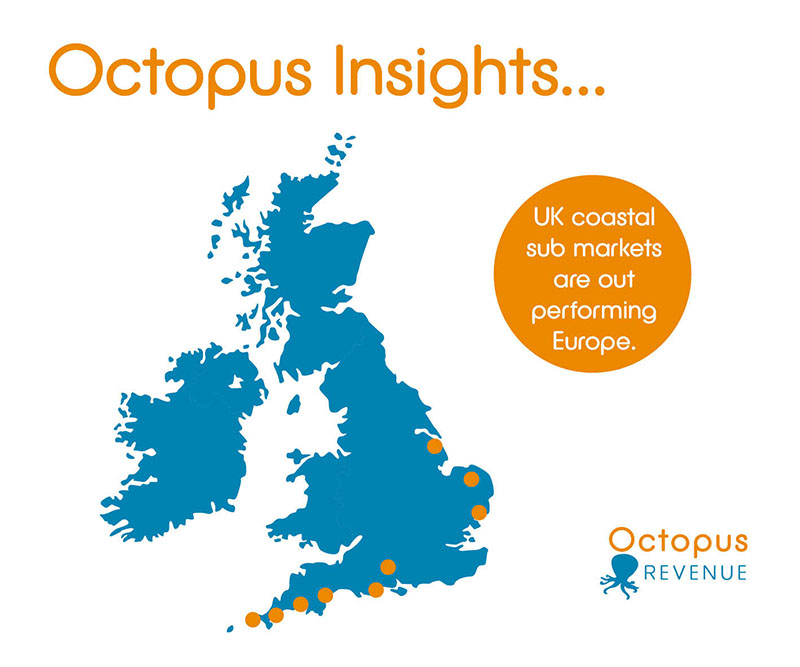 International Travel
The UK is by far the biggest development hot spot in Europe, with 140,000 rooms in the pipeline. From the UK pipeline, London will see the largest supply increase - which has its pros and cons. London will be ready for the surge of bookings when international visitors return, but it means that competition will continue to rise, so we need enough demand to offset the supply growth, which will only truly happen when international travel fully returns.
With continued uncertainty around travel restrictions, the prospect of being able to take a last-minute UK break will become even more attractive in 2022. Furthermore, many will choose to stay in the UK with the unpredictability of international travel.
Whilst this could prove extremely good for the domestic market, to capitalise on this trend, we must evaluate 2021 to see where the opportunity lies.
Is your revenue management strategy in place to best manage your resources to boost your business for the right guests at the right time?
(Data Source: STR, 2021 data excludes December)