Top 5 reasons your hotel needs Revenue Management
Running a hospitality business is tough, making sure your hotel is running smoothly whilst the table cloths remain white can be a major challenge if you haven't got the time or skills to look at revenue analysis properly. That's where a Revenue Manager can provide valuable support and guidance through proper revenue analysis, revenue management and resulting in maintained (or hopefully increased) profitability. Below you will find the top 5 reasons any hotel should use revenue management solutions within their business model.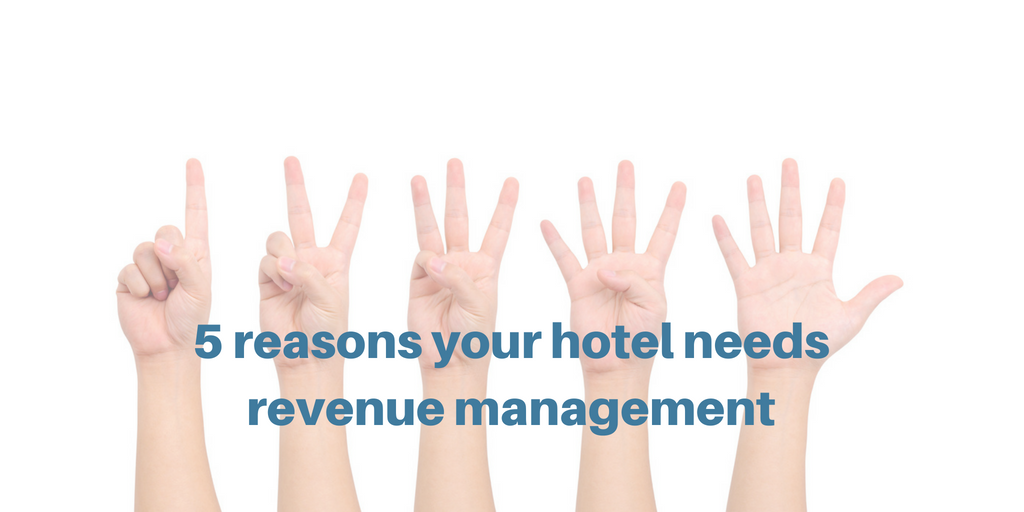 1. Revenue Management is the best way to enhance your pricing structure to get the best price at the best time for the best customer. Revenue management involves predicting demand thus allows you to better forecast, achieve maximum occupancy for the best price and therefore boost profitability.
2. As price comparison sites are still a rising trend, Revenue Managers look at other revenue analysis indicators as part of their revenue management strategy to maintain the profitability and success of your business.
3. Your reputation can be affected by factors other than price. A Revenue Manager maintains your performance by looking at feedback platforms and highlighting any issues that need to be addressed.
4. Not all hotels have the skills or resources for a full time Revenue Manager. Outsourced hotel revenue management consultants are a cost effective way of realising professional revenue analysis whilst having access to as much support as your business requires.
5. Often hotel revenue management consultants offer revenue management training courses as part of their service to allow your employees to gain skills in revenue management; therefore improving your position in the market in the long term.
Hotel revenue management consultants such as Octopus Revenue offer revenue management training courses and tailor-made revenue management packages for your company depending on the support and guidance required. From as little as 4 hours revenue management support per week, to providing revenue management solutions for much larger projects, speak to Octopus Revenue about revenue management courses and the help and support they can provide your business.