Excel Skills for Revenue Managers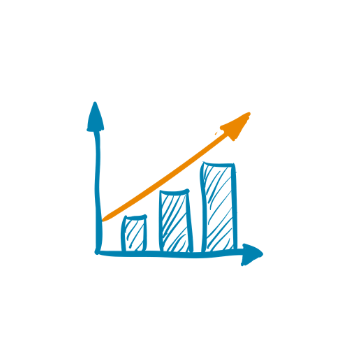 A one-day practical revenue management training course, designed to build upon your current excel skills, tailored towards revenue management analysis. Use excel to help you with trend analysis through the use of pivot charts, the IF function to test the results of anticipated pricing strategies, draw and analyse data in a more visual way and save time by introducing macro's and macro buttons to your worksheets. Other topics covered include, sorting & filtering tools, conditional formatting, VLOOKUP and auditing a worksheet.
This course is suitable for:
• Revenue professionals who would benefit from further training in this field in order to analyse results and trends more effectively
• Sales Managers, Business Development Managers and Marketing professionals who would like to gain a greater knowledge of excel
• Any personnel who may want to learn or develop their current excel skills
Cost - £199.00 (excl VAT). Includes all course material, lunch and refreshments
Book Online!
Please find our full training calendar here
We can also run any aspects of our training sessions directly at your property with your team. This can be a full day, half day or bite sized chunks – we will work with you to accommodate your specific objectives. Please contact us for further details
Terms & Conditions apply
Revenue Management Training Courses
Testimonials
"Hetherley Asset Management Ltd engaged Sarah Thompson and Octopus Revenue to deploy a revenue management platform into the Holiday Inn Express at Strathclyde Park immediately post acquisition and during a period of refurbishment. Sarah understood the brief immediately, setup systems and communications to enable a swift implementation of the platform and engaged with the Hotel Manager to drive through the strategy. This was a success. Dynamic rate management achieved our objectives during a very difficult trading period and Sarah's efficiency and professionalism was instrumental in this outcome. We would highly recommend Sarah and Octopus Revenue."
Julian Tee
Director, Hetherley Capital Partners
"I worked with Sarah on projects when she first started her business, and it was great knowing that you could really rely on her industry knowledge, hard work and sense of determination to see things through, which is critical when you run your own business. Sarah is still someone I trust and turn to if I need help or extra resource."
Ally Northfield
Managing Director at Revenue By Design Ltd
"Sarah was engaged by Assured Hotels in April 2017 to assist with revenue management activity at two small independently owned hotels on the outskirts of Newcastle upon Tyne. Sarah was very quickly able to demonstrate a sound knowledge and understanding of the regional marketplace and thus implement a number of successful strategies which helped produce a tangible growth in rooms yield at both hotels over the 12 month duration of this particular project. As a direct result of both the input and output, I would have absolutely no hesitation in recommending Sarah and Octopus Revenue for similar projects in the future, and we look forward to the opportunity of working with Sarah again.''
Mike Rothwell
Managing Director, Assured Hotels
"When it comes to Revenue Management there are lots of commentators that talk a good game, but Sarah and Octopus Revenue helped make it happen. Opening new avenues for business and systems to ensure all potential revenue streams were explored. Hotel La Tour has grown from strength to strength and now consistently achieves and exceeds its targets."
Jane Riley
Operations Director, Hotel La Tour LTD
"I have worked with Sarah on various training projects and found her to be creative, innovative, hard-working and expert in her field. Sarah is an entrepreneur of the highest calibre and determined to bring success to whoever she works for. She is an all round nice person and I hope that I will have the opportunity to work with her again."
Keith Emery MIH MBII
Empact Management & Training Services
"Sarah's technical ability is unquestionable, she is a true expert in her field of hotel revenue management. Sarah knows what works and what doesn't, and without doubt, can apply her experience to support hotel managers and hotel owners with either their existing or new technology options, to ensure that they are working up to full capacity, exploring all available revenue generating opportunities."
Graham Auld
Technical Director, Entirely Online Ltd.
"I have worked with Sarah in more than one capacity, more recent with Crerar Hotel Group. Sarah has the ability to adapt to different markets and environments, and her knowledge and depth is so valuable. More importantly, she is able to build trust and relationships with key stakeholders as an external partner. I am grateful for her support and she has been a real asset within a changing business in growing the revenue focus. Thank you so much!"
Stacey Fleming
Group General Manager, Crerar Hotel Group
"Sarah is a forward thinking, creative revenue manager, who is not afraid to challenge any obstacles in her path. A talented individual who is an asset to any hotel team."
Neal Holloway
General Manager, Radisson Blu Hotel London Stansted Airport
"Sarah is invaluable to your business if you are looking for a practical, down to earth approach to revenue management. Her easy going, yet professional manner, ensures she is able to tailor her courses or training to any business level. I am more than happy to recommend her."
Susan Valentine
Sales & Marketing Director, Portland Hotels
"I worked with Sarah for several years and her expertise as revenue manager was second to none. She has passed onto me a wealth of knowledge that has allowed me to be able to create such a strong position in my present market. I would not hesitate in recommending Sarah to any hotel requiring revenue management support & training."
Dennis Gumke
General Manager, Noble Inn, Minot, ND